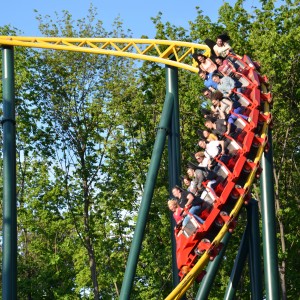 There's this saying "Don't judge a book by its cover." And people don't do that, correct? Well, wrong! They do! We all do that, especially in the world of marketing – we judge the product by the way it looks.
Which brings us to photography. Photography is very important when it comes to any type of marketing, especially in e-marketing. And when you're developing your e-commerce marketing strategy, your marketing plan needs to be focusing on three things: helping new visitors finding your website, enhancing the usability of your website and turning your visitors into customers!
To cover these three things you need a good, high quality web content, followed by good photography. And that why relevant images in the content are very important. Not just because of the context, but also for the visual experience, because that's the first thing our eyes precept when looking at any kind of content – visuals! By making the proper choice of your images, you can increase your traffic, social media and user engagement!
But the problem lies in knowing how to choose the right images for your content…
Now, you probably heard about all these sites with stock images – those are websites from which you can buy or download for free high-quality stock photos (specially designed images, illustrations or professionally photographed images) to use for your web content, presentation, video, ad, etc. Those sites are constantly updated with fresh, new images made by talented people all around the web, who created them specifically for this type of use.
And remember, after this it's up to you to be creative! Think about your potential visitors/customers and think what would they like to read and see on your site that would make them but your product or share your content on their social media channels or visit your site again.
Creativity always works! You have all the right tools. Good luck!

This wonderful cheat sheet with all information you need will help you find the correct stock images for your content.