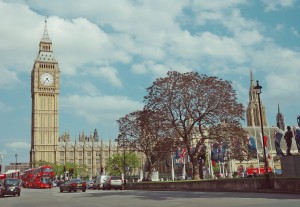 Make The Most Of One Day In The Capital
London in a day? You can't see it all, but you will soon discover how to make the most of a trip to the capital, and how much you CAN do!
Everybody's vision of London is different – some see it as bustling busy shopping and business districts, others think of the iconic landmarks and historic buildings, the famous River Thames, and maybe even attractions like London Zoo. Experiencing all London has to offer is near impossible, there's just too much to see and do, but you can definitely make the most of a day in London if you choose to experience it in a hired car.
One of the easiest ways to see the city is by car, and although a London Chauffeur service may not save you from the city traffic, at least you'll be relaxing in comfort in your private car. You will also be delivered to the door of each destination in comfort, with knowledgeable, handpicked drivers to assist you during the day. No waiting for the right bus, or figuring out the tube map.
Having your own transport is a great option if you want to see as much as possible during your time in London, and it will also help you to stay out of the famous London rain! But what could you see in a day? Here's a few suggestions of ways to spend your time.
Scaling The Heights
Why not view London from up high on one of a number of exciting viewing opportunities and experiences on offer. Up at the O2 offers daytime, sunset or twilight climbs up over the roof of the O2 arena, or you could get a different perspective on the Emirates Airline Cable Car. There's plenty to see around either location, and you could finish off by taking a trip on the London Eye. Finally, why not try test out the views from the Orbit in the Queen Elizabeth Olympic Park, and take the slide back down! The new helter-skelter style feature will be open soon, in the meantime there are plenty of opportunities to re-live the London 2012 Olympics.
London Markets
Indulge in some retail therapy, and enjoy having a luxury car to transport your bags. Each market has its own unique character, and the surrounding areas are well worth exploring as well. Some popular choices include long established Camden Market, Covent Garden Market complete with unique street entertainment, Brick Lane and Portobello Market.
Sports Venues
Start off your journey in the Olympic Park, where you can sneak a peek at remaining venues such as the Copper Box and Aquatic Centre, before hopping back in the car and choosing from the Wimbledon Museum, a tour of Wembley Stadium, where you'll get to see the players tunnel, dressing rooms, and some great spots for a selfie, or if you're hungry, then why not head over to the Lords Cricket Ground and sample their afternoon tea.
Your journey into London doesn't have to have a theme, these are just some ways of pursuing your interests and getting the most out of your visit. With so much to see and do in the capital the options are endless. Your chauffeur driven car could drop you off at London Zoo, Hyde Park, The National Gallery or Shakespeare's Globe Theatre. To help with planning you could look at sample itineraries online, or check out an A to Z of London, which has plenty of handy maps, including zoomed in versions of certain areas, and clear markings of all the main sites, so you can plan what is achievable travel wise, and in budget for your trip.
Stop for a bite to eat in one of the famous markets, such as Borough Market or Covent Garden, and if the weather is good you can watch London pass you by while you refuel.
Shopping districts and tourist attractions can be found in all parts of London, some grouped in fairly close proximity to each other, others may require more travelling, and an earlier start to fit in. Hire a car as transport you can achieve much more than you think out of a day in London. All of London in a day? Not quite – but all of the London you want to see – definitely!
Featured images:
 

License: Image author owned
Gary Martin is a travel planner for the UK travel site Go 2 London, which provides guides and information for tourists visiting London.